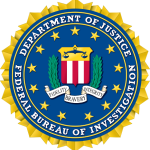 For the first time, the FBI will track animal cruelty the same way it tracks other crimes like homicides. The move is the latest example of the evolving status of animals—especially cats and dogs—in our society. But what prompted the FBI's decision, and how does it change law enforcement's approach to animal abuse? Here's everything you need to know:
What was the FBI's previous approach to animal cruelty?
Animal cruelty is a felony in all 50 states. (South Dakota, the last holdout, strengthened its laws in 2014.) Penalties can be up to $125,000 in fines and 10 years in prison. Yet until now, the FBI didn't keep specific tabs on these crimes, lumping them into a catch-all category of "other". Because of this, the agency didn't have good stats on how dogfighting, for example, varied from state to state, or how often animal cruelty was associated with other crimes like gun violence or domestic abuse. The FBI also couldn't track the overall question of whether animal abuse was on the rise or decline in the U.S., according to The Washington Post.
What meets the FBI's definition of "animal cruelty"?
The FBI, according to the Post, defines cruelty to animals as: "Intentionally, knowingly, or recklessly taking an action that mistreats or kills any animal without just cause, such as torturing, tormenting, mutilation, maiming, poisoning, or abandonment." The agency has created four categories of animal abuse: Neglect (which could include starvation, leaving an animal chained up or in the cold, or perhaps even not providing necessary medical care), intentional abuse and torture, organized abuse (ex. dog fighting), and bestiality.