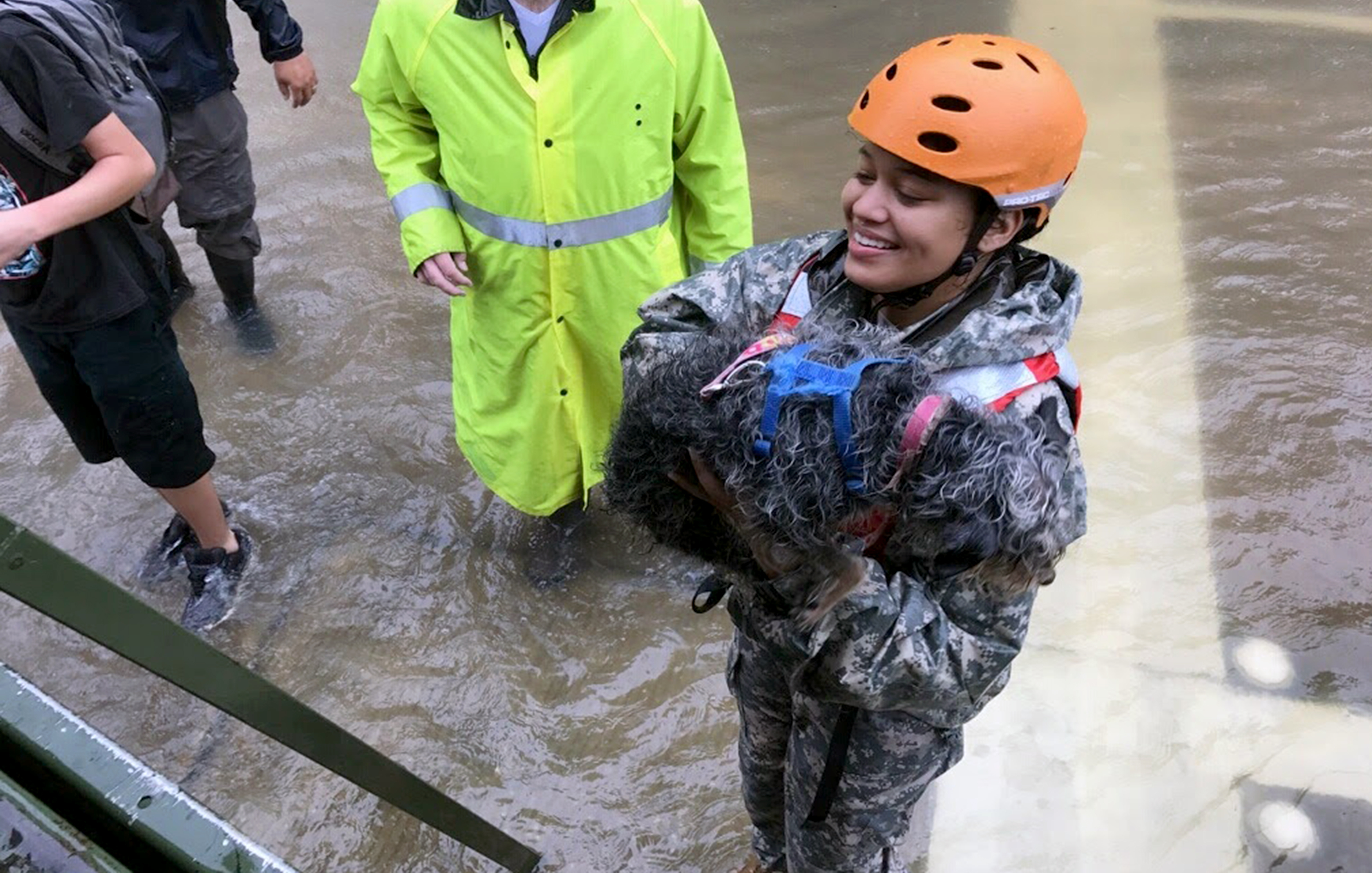 (A Texas Army National Guard soldier rescues a family's pet during Hurricane Harvey. Credit: U.S. Army photo by 1st Lt. Zachary West)
Hurricane Katrina was one of the most devastating natural disasters to strike the United States. But it was also a transformative moment in our relationship with cats and dogs. For the first time, society as a whole recognized how important these animals were to us–and that we would do anything to save them. Now those lessons are being applied in the aftermath of Hurricane Harvey.
I've written extensively about pet rescue efforts during Katrina. Approximately 250,000 animals were left behind–in some cases, because people thought they would be able to quickly return to their homes, in others because rescuers and human shelters wouldn't take cats and dogs, so families were forced to abandon them. But not everyone left their animals–almost half of the people who stayed behind during the storm and its aftermath stayed because of their pets. And many of them died.
In 2006, the federal government passed the Pets Evacuation and Transportation Standards (PETS) Act, which impels rescue agencies to save pets as well as people. Since then, more than 30 states have adopted their own versions of the act, which have been implemented in everything from tornadoes to wildfires. This includes Texas, which requires state officials to help draft plans "for the humane evacuation, transport and temporary sheltering of service animals and household pets in a disaster."
And now Harvey has seen that plan put into action.