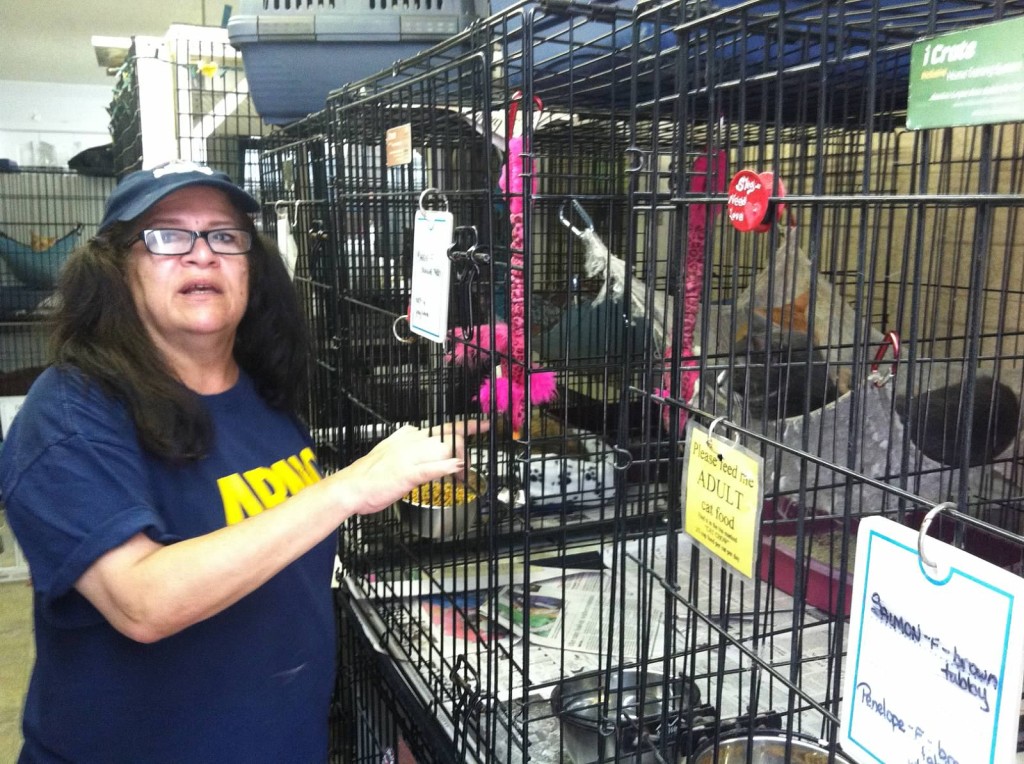 One of my favorite reporting trips for my book, Citizen Canine, was my visit to New Orleans in early September of 2012. It was the seventh anniversary of Hurricane Katrina, and I had come to the city to learn about how the storm had fundamentally changed the way our society views cats and dogs. Nearly half of the people who stayed behind during the disaster stayed because they refused to leave their pets, and in the aftermath of the storm Congress passed a law that impelled rescue agencies to save pets as well as their owners during natural disasters. Katrina helped turned dogs and cats into something more like people in the eyes of the law.
One of my main reasons for coming to New Orleans was to meet a woman named Charlotte Bass Lilly. Nearly everyone I spoke to before heading out told me I had to talk to her, and after spending a few minutes with her I could see why. Charlotte had lived in the city for decades, working for various animal rescue organizations. But when Katrina hit, she took her passion for animals to a whole new level. She stayed behind, wading into toxic waters to rescue cats and dogs, breaking into abandoned homes to save starving pets, and setting up hundreds of feeding stations in the months after the storm to care for the orphans of Katrina. She saved more than 500 pets on her own, and in the aftermath of the disaster, she became the leader of Animal Rescue New Orleans, a no-kill shelter that has adopted out more than 8,000 dogs and cats to date. I chronicled her story in my book and in a recent piece I wrote for BuzzFeed for the 10th anniversary of Hurricane Katrina.
What struck me most about Charlotte was her warmth. I met her at ARNO headquarters, and she greeted me like an old friend. The shelter housed more than a hundred cats and dogs, yet Charlotte knew all their names—and all of their stories. "This is Magnolia," she said, pointing to a brown German pointer mix in a large kennel. "We found her on the streets of New Orleans East. She's got a neurological problem that makes her wobble when she walks, but we're going to take care of her." There was also Huey P. Long, a gray-and-white kitten thrown from a speeding car on the eponymous expressway—now sharing a bed and a litter box with a few other cats ARNO had saved from the city's streets. "We take the animals no one else will take," Charlotte told me. "The injured, the too old, the too young."
Charlotte spent every day at the shelter, and she had even camped out there during a recent hurricane to keep the generators running. "Someone had to watch over these animals," she told me.
Despite her packed schedule, Charlotte spent three days showing me around New Orleans. As we drove through neighborhoods still decimated by the storm, she talked as much about her love for the city as for its animals. She knew it would come back some day, though she didn't live long enough to see it fully rebound. On November 15th, Charlotte passed away after a long battle with cancer.
Charlotte wasn't just a pet rescuer, she was a guardian angel. Her city has lost one of its greatest champions for animals. Yet thanks to her tireless work, thousands of abandoned pets have found loving homes, and ARNO's mission will continue well into the future.
Animal lovers talk of a Rainbow Bridge, where we'll all be reunited with our beloved pets after we die. If such a place exists, I imagine many of those pets and their owners will be looking over at Charlotte,  thanking her for bringing them together in the first place here on earth.