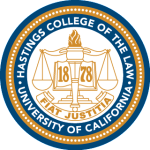 Hi Friends,
I'll be doing a number of book signings across the country this month:
San Francisco, CA: September 13. Keynote address at the California Animal Law Symposium. I'll be speaking about my book at 9 am at the University of California, Hastings, College of the Law. I'll be signing copies of the book at a cocktail reception at 6 pm.
Columbia, MO: September 15. Book reading and signing at the University of Missouri School of Law. 6 – 7 pm.
Canton, CT: September 20. Book reading and signing at Dogology from 3 to 5 pm.
Philadelphia, PA: September 30. Book reading and signing at the Upper Dublin Public Library in Fort Washington, PA at 7 pm
More details on all of these events can be found on my Events Page.