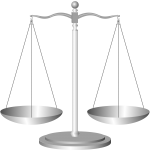 Dogs will remain firmly entrenched as property in Texas, according to an opinion handed down today by the state's supreme court. In a case closely followed by organizations on all sides of the animal personhood debate, the court ruled that although people form close bonds with their companion animals, they are not entitled to recover emotional damages when that pet is killed. Such damages, the court said, would place pets on the same legal level as spouses, parents, and children.
The case has its origins in 2009, when Kathryn and Jeremy Medlen's mixed-breed dog Avery escaped from their backyard and was collared by Fort Worth animal control. Jeremy tried to recover the canine, but he didn't have enough money to pay the fees. The shelter said it would hold the dog until he came back, but one of its workers, Carla Strickland, accidentally placed Avery on the euthanasia list, and the dog was put down. The Medlens sued Strickland for sentimental damages (since, as a mixed-breed the dog had no market value), winning in a Texas court of appeals in 2011. "The special value of 'man's best friend' should be protected," it ruled. The opinion caused a paradigm shift, reversing an 1891 state supreme court decision that held that when a dog was killed, owners could only collect for the pet's "market value" and "special or pecuniary value". In that case, three Newfoundlands were poisoned, and the court allowed $5 for the market value of each dog and an additional $20 each because the dogs had special training that allowed them to communicate the gender of approaching individuals. 
The 2011 court of appeals decision was emblematic of a growing openness among judges and legislators to consider cats and dogs more than mere property. Pets didn't even merit that legal status until the turn of the twentieth century, when courts began to rule that dogs—and later cats—were not worthless objects, as the common law held, but rather property of their owners that had inherent value. By the latter half of the century, some lawmakers were going even further. In 1964, a the Supreme Court of Florida ruled that a woman could recover $3000 in damages, including compensation for "mental suffering" when her daschund was killed by a garbage collector.  In 1980, a New York judge allowed a woman to recover loss of companionship damages, which are usually restricted to spouses and children, when her German Shepherd died mysteriously at a kennel. And for the last couple of decades, courts have increasingly allowed divorcing couples to fight over the custody of beloved pets, giving the animals a status akin to children. Meanwhile, a number of states have drafted legislation allowing owners to collect thousands of dollars in non-economic damages for the loss of their pet.
Today's supreme court decision, however, sets the clock back to 1891. In a unanimous opinion, the judges acknowledge that "Texans love their dogs" and that owners don't view their pets as personal property, "but as beloved friends and confidants, and even family members." But they said that allowing emotional damages for pets would raise their legal status above grandparents and human best friends, who can't recover such damages when their grandchildren or friends are killed. "The Medlens request something remarkable," the court said. "That pet owners have the same legal footing as those who lose a spouse, parent, or child."
The court seems to have relied heavily on organizations that submitted advice in the form of so-called amicus briefs. These include the American Kennel Club, the Cat Fanciers' Association, and the American Veterinary Medical Association. All argued that allowing non-economic damages for pets would hurt their industries. The AVMA, for example, has stated that permitting such damages would flood the courts with litigation, put vets out of business, and ultimately harm companion animals by reducing their access to care.
Ironically, the Medlins were not pushing for pet personhood. They just wanted Avery to have the same status as any other piece of irreplaceable property.Texas law allows the recovery of sentimental damages for the loss of family heirlooms, like wedding veils and jewelry. Why not for pets, they argued. Why would a taxidermied version of Avery be worth more than Avery himself? While the court acknowledged the irony, it said that allowing owners access to such damages would create legal headaches. Should only dogs and cats be eligible, it asked. What about fish and pythons? Should owners of a frail, 15-year-old mutt be allowed to collect more than those of a prize-winning purebred?
Still, the judges didn't completely shut the door on pets achieving a more person-like status in the eyes of the law. "Social attitudes inexorably change," they wrote, "and shifting public views may persuade the Legislature to extend wrongful-death actions to pets." The question is, will it take another hundred years?