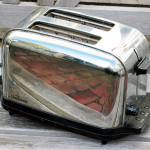 "Dogs Are People, Too". So ran the headline of a New York Times op-ed over the weekend. The piece, written by Emory University neuroscientist Gregory Berns, argued that because dogs experience some of the same emotions we do (as evinced by some preliminary MRI studies Burns and a friend carried out on canine brain activity), they should be granted rights and "a sort of limited personhood". The National Review shot back with its own editorial, arguing that personhood for dogs is a threat to human exceptionalism and that it would effectively turn pets into slaves.
What exactly is pet personhood, and how could it impact the relationship between you and your cat or dog? I cover this topic in my new book, CITIZEN CANINE: Our Evolving Relationship with Cats and Dogs, to be published this spring by PublicAffairs. In the meantime, here's everything you need to know:
What is the current legal status of pets?
We may view our cats and dogs as friends, family, and even virtual children, but that's not how the law sees them. Ever since the early 1900s, American pets have had the legal status of property. That means that, in the eyes of the law, they are technically no different than a couch or a toaster. This status itself is an upgrade. Prior to the twentieth century, cats and dogs were considered valueless objects that didn't even warrant the meager legal designation of property. They could be stolen and killed without repercussion.